Tired of complex 3D rendering tools?
Use Iray to make it easy.
Bloom Unit is a plug-in for SketchUp that lets you create photo-real scenes using the power of Iray.
OR

FREE

One on One
Training Session
Not sure where to start with
rendering in SketchUp?

Let us show you.
When you sign up for Bloom Unit we will contact you about participating on a free one on one training session. We will run through all of the features of Bloom Unit with you and also provide valuable hints about how to optimise your scene and achieve the results you want in your renderings. You might even learn a thing or two about SketchUp and even if you decide not to continue using Bloom Unit, you'll still learn a lot about optimising your content.
What is Bloom Unit?
Bloom Unit is a plug in for SketchUp that lets you create photo-real scenes using the power of Iray.
With push-button interactive results based on true simulations of how light actually behaves. You don't need special skills or traning and there is no need to buy expensive new hardware. You can even share live views of your design with anyone who has a connected device, perform collaborative changes, and make lightning-fast decisions.

See Bloom Unit in action on
YouTube →
With almost 30 videos and more being added all the time our Bloom Unit channel on YouTube lets you see many great examples of how to use Bloom Unit as well as introductory tutorials to help you get started.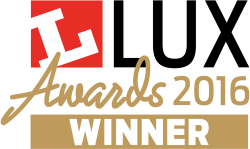 Judges cited Bloom Unit as product that was a 'step change' in lighting design. By 'leveraging the power of cloud computing' migenius had delivered a product that allows renders 'of awesome scope and accuracy'.
Category: Enabling technology of the Year
Winner: Bloom Unit by migenius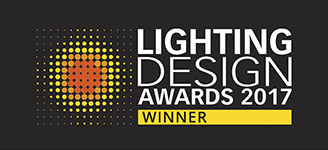 For what the judges called a brilliant use of real-time cloud computing, the winner is Bloom Unit from migenius.
Category: Disruptor of the Year
Winner: Bloom Unit by migenius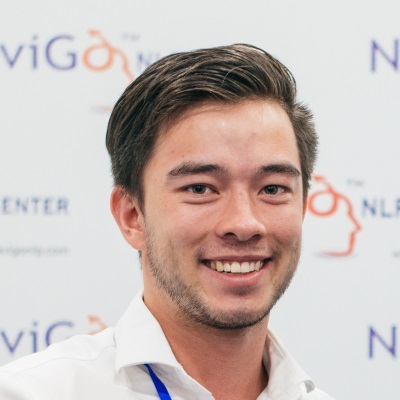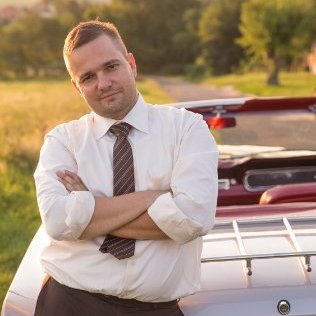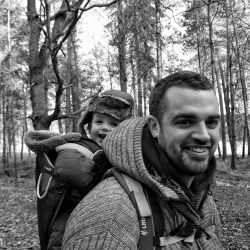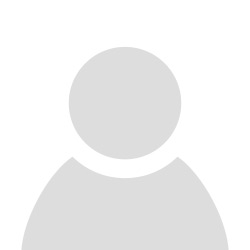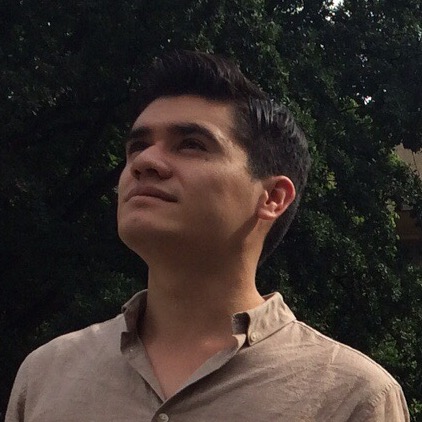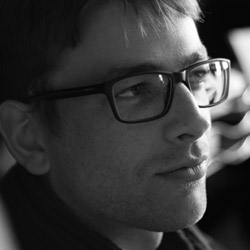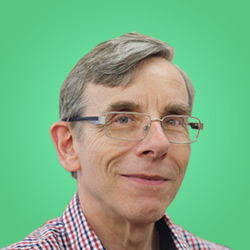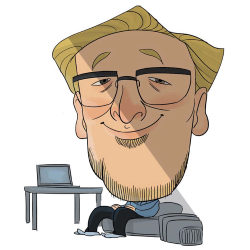 User Experiences
We love hearing from our customers!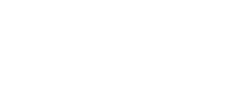 So far, I have spent over $2,500 on various plugins for SketchUp. Only to get mediocre results. After 30 minutes of utilising your service, I was producing amazing, stunning and professional images.
Bloom Unit has become an indispensable part of our business process, our customers greatly value the realism offered by Bloom Unit results.
Tell Us how Bloom unit has helped your business. Leave us your Feedback →
Special Features
What makes Bloom Unit so unique?
Bloom Unit has lots of great features to make your rendering work simpler. We have listened carefully over the years to your suggestions and requests and have selected the features we know you want to see. The best way to find out is to try it yourself but we have listed a few of the highlights below.
See the list of great new features and enhancements below.
Easy to Use

One button, no training, no waiting.

Bloom Unit gives you unbelievable results at the push of a button, with no complex settings or parameters to configure. You will be up and running immediately without the need to invest in training courses or complex infrastructure. Amazing scenes can come straight out of Bloom Unit — with no retouching or manipulation — with the click of a button.
Accurate

Physically correct, true simulations.

Each scene produced through Bloom Unit is a true simulation of how light behaves in the real world. The Luminaire and Material libraries included represent actual lights and finishes used when building your design in real life. Scenets are measurable in standard units and the most complex light interactions are correctly simulated.
Interactive

See your work right away.

Once you use an interactive rendering tool it's very difficult to go back. With Bloom Unit you can see the changes you make while you work and decide immediately if it works for you. No more waiting and waiting for an image just so you can see if your change did what you wanted. Modelling, materials, lighting, its all interactive.
Collaboration

Share your work with friends and colleagues.

Enter some email addresses and you can share a live, real time view of your Bloom Unit session with your friends and colleagues. They can see your changes as you make them and even mark up your images by drawing annotations to give you the feedback you need. You can invite up to 10 friends for free and let them all join in. Only available with Cloud rendering.
Material Library

Hundreds of materials at your fingertips.

There is a world of material to explore. Hit the ground running using 200 stunning pre-made materials already included in Bloom Unit, with more regularly being added. Each material has been carefully created to ensure visually stunning and accurate results. Just drag and drop them onto your models.
Lighting Tools

Powerful lighting design features.

It's no just about great images. Bloom Unit has lots of features for aiming lights, controlling output, colour temperature and other standard properties of your luminaires. When you've setup your lighting you can then access the powerful analysis features of Bloom Unit such as false colour views for Luminance (in cd/m2) and Illuminance (in lux) turning Bloom Unit into an advanced lighting design and simulation tool.
Luminaire Library

Real manufacturers, real lighting.

SketchUp provides you with only one light source — the sun. Bloom Unit contains a library of 200 luminaires from real-world lighting manufacturers. Every luminaire in the Bloom Unit library uses lighting data provided by the manufacturer to show exactly how your model will look under both natural and/or artificial lighting.
Daylighting

Light with the sun.

Set Bloom Unit with the time and location of your model and it will automatically calculate accurate illumination. See exactly where shadows fall at any date and time to help you check compliance with local laws or to see how surroundings affect your design. Even sunrise and sunset tones are correctly simulated.
Depth of Field

Make your rendering even more photographic.

When taking a photo, not everything is in focus. For example when taking a close up shot you will often find the background of the photograph is very blurry while the subject is sharp and in focus. You can now simulate this effect with Bloom Unit. When you activate the Focus option you can pick what to focus on and the aperture of your lens, smaller aperture means less of the image will be in focus.
White Balance

Different lamps, different colours.

Rather than simply daylight or artificial light, Bloom Unit now has a range of luminaire colour temperatures according to manufacturers lamp types or user preference (when using Custom Luminaires). Bloom Unit will automatically determine the correct white balance for your output images based on the lighting in your scene, however you can also select from a range of common values to see the effect of differing lamp colours.
Custom Materials
and Luminaires

Endless possibilities and your fingertips

In addition to the wide range of library materials and luminaires already available in Bloom Unit you can also make your own. Using custom materials you can control all of the material parameters yourself and even use your own textures. With custom luminaires you can select from some of our starter photometry or use real data your manufacturer has provided you with (in IES format).
Countless Conveniences

Lots of little touches to make life easier.

We gets lots of great feedback from our many users and over the years we have incorporated many of the features you have asked for such as Autosave, Autostop, Texture Path Remapping, Static Object Flagging, Resolution Controls, White Balance, Speed Improvements and many other little touches to make your experience with Bloom Unit more enjoyable. Of course we always like to hear what our users want to see next so don't hesitate to get in touch.
3D Model Libraries
Populate Your SketchUp Creations
Bloom Unit has joined forces with Laubwerk to make high quality, ready to render 3D trees available directly in Bloom Unit. There are already many trees available and the library is always growing. Note: only available with Cloud rendering.

SketchUp
SketchUp is one of the most popular 3D modeling tools in the world —
with good reason.
Unbelievably easy to use, it can be learnt in hours and provides ready access to a library of millions of models in the SketchUp 3D Warehouse.
SketchUp has minimal hardware requirements, is reasonably priced and runs great on both Macs and PC's. There is even a free version for non-commecial users.
Visit the SketchUp Website →
Our Pricing Plans
Try it FREE for 14 days*!
Already Subscribed? Sign In Here →
Basic
For Light Usage
$30
per
month
10 hours per month
Unlimited local rendering †
Great for Infrequent Use
Free 14 Day Trial
Professional
For Regular Usage
$60
per
month
25 hours per month
Unlimited local rendering †
20% Saving
Free 14 Day Trial
Business
When You Need it Every Day
$120
per
month
60 hours per month
Unlimited local rendering †
33% Saving
Free 14 Day Trial
Prices shown in USD. Subscriptions also available in AUD, EUR and GBP.
All plans include access to a dedicated server with two high-end NVIDIA graphics cards and there are no charges for upload time or bandwidth. Hours do not roll over from month to month. If you don't see a plan that fits your needs please contact us to talk about a tailored solution for your business.
*Your card will be billed at the conclusion of the 14 day free trial period.
† Local rendering is only supported on Windows platform.
Contact Us
For more information on how to get the best out of Bloom Unit, please check out our blog.
Follow Us
For news, hints & tips and more updates, follow us online.